Thailand & Malaysia
(13 October – 1 November 2018)
The northern region of the country is characterized by mountainous terrain, whereas the central part comprises mostly flat landscapes. The southern peninsular strip also exhibits mountain formations.
I opted to travel at the end of the extended monsoon season, which spans from May to September. During this period, the prices are still low, but the weather progressively improves, making it an ideal compromise.
To experience the varied flavors of Thailand, I chose to stay in Bangkok, Krabi, and Chiang Mai. Bangkok offered a glimpse into the bustling life of a metropolis with over 10 million inhabitants. Krabi allowed me to unwind and indulge in the serenity of Thailand's famed beaches. Chiang Mai, with its tranquil and almost sacred atmosphere, provided a stark contrast.
Additionally, since I had friends in Kuala Lumpur, located just a few dozen kilometers south of the Thai border, I deemed it worthwhile to visit the Malaysian capital and explore its surroundings.
Readers of my article on Sichuan are already aware of my fondness for Asian malls, and Central World is no different.
Established in 1990, Central World has undergone numerous expansions and currently ranks as the ninth largest mall in the world. Spanning eight stories, it boasts a convention center, hotel, 15-screen cinema, dozens of restaurants, hundreds of stores, and a parking facility that can accommodate up to 7,000 vehicles.
After completing his shift at the restaurant, "John" (pseudonym) and I are ready to immerse ourselves in Bangkok's bustling nighttime scene, which is akin to the city's daytime bustle.  I quickly discover that Bangkok is an exhaustingly vibrant city, where at any hour – day or night – one is met with a barrage of pedestrians, cars, mopeds, buses, tuk-tuks, and bicycles amid the relentless heat that constantly hovers above 30 degrees Celsius and suffocating humidity only exacerbated by the thousands of air conditioners scattered throughout the city.
For those unaccustomed to these circumstances, the overwhelming combination of noise and stifling weather can result in a dizzying effect that becomes more pronounced the longer one remains outdoors. Nevertheless, it is impossible not to be captivated by this environment, particularly for those who enjoy social interactions.
Although I'm still satiated from last night's meal and experiencing discomfort in my back, I summon the determination to face the arduous day ahead with enthusiasm.
I'm aware that it will be physically challenging, but I'm convinced that my efforts will be rewarded.
Upon returning to the hotel, I make a conscious decision not to embark on another long walk the following day. I therefore head to the front desk to secure a spot on the 4 Island Tour by Speed Boat. As this excursion is widely offered by multiple agencies in Krabi, booking proved to be a breeze.
The tour encompasses visits to four stunning islands: Phra Nang, Tup Island, Chicken Island, and Poda Island. The itinerary boasts an array of activities, including frolicking in the crystal-clear waters, snorkeling, sunbathing, and capturing countless snapshots – exactly what I was hoping for.
As I'm intrigued by the idea of balancing the sacred and the secular, I decide to explore Wat Kaew the following day. This grand temple, situated only 400 meters away from my hotel, is the largest and most prestigious in Krabi.
Apart from its aesthetic beauty, the temple's predominant white and yellow colors accentuate its immaculate appearance. I haven't mentioned this before, but please note that if you're worried about unhygienic conditions, you can rest assured in Thailand. From the temples to the tourist areas, and even in outdoor kitchens or remote regions, I've always encountered a high degree of cleanliness.
Time has elapsed quickly, and it's now time to prepare for my next destination. Please join me, I can't wait to meet you in…
The following morning, I rise early with eagerness to experience the hotel's breakfast offerings, and with anticipation for my rendezvous with Kenny, my local friend who motivated my visit to Malaysia, as he is set to arrive at 9:30 a.m.
Kenny arrives in the company of a friend, and promptly takes me to explore the magnificent Batu Caves, a cluster of caverns located north of Kuala Lumpur, which serve as the habitat for over 200 distinct species of animals and a community of about 300,000 bats.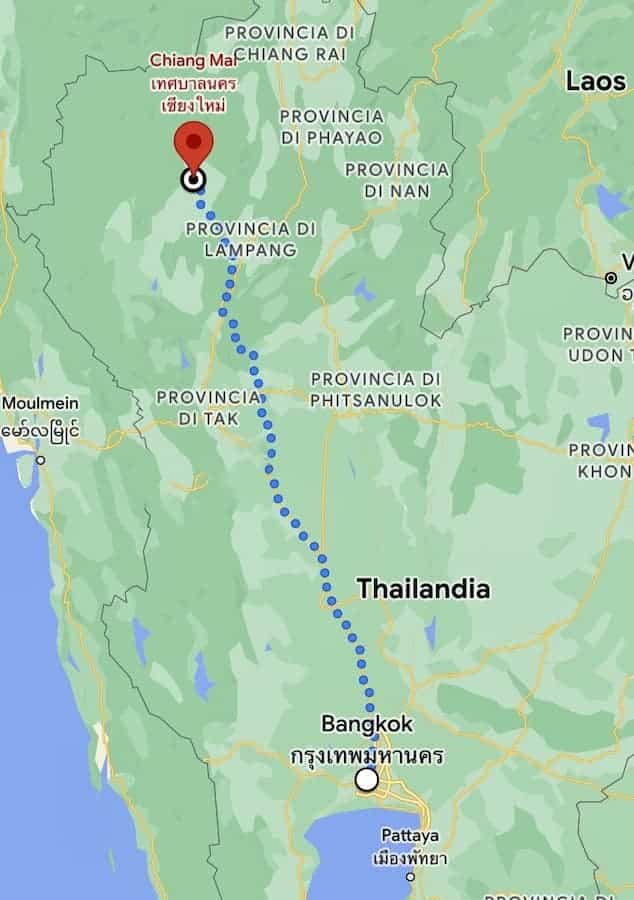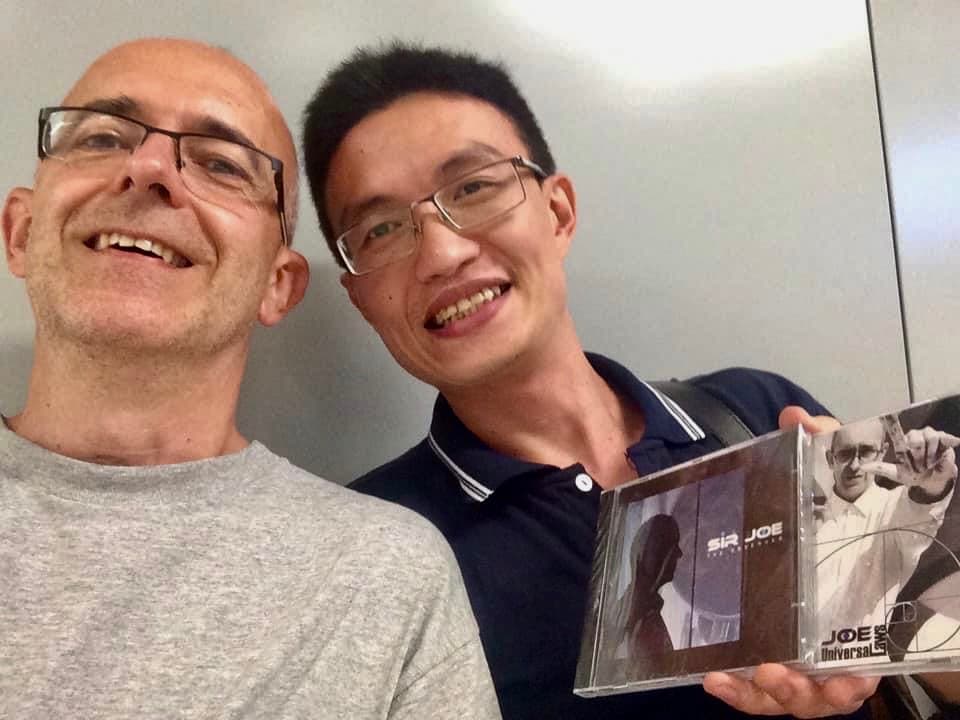 Vinh's planning skills are truly exceptional. In addition to this dinner, he has arranged a trip for tomorrow that will take us almost to the summit of Doi Suthep, a mountain I mentioned earlier, to visit Wat Phra That, a Buddhist temple established in 1383 and one of the most significant pilgrimage sites in the entire country.
Departing from Chiang Mai, we ascend the winding roads of Doi Suthep in a songthaew, a common mode of public transportation in Thailand and Laos, and then climb 309 steps to reach the temple. As you might have guessed, whether in Thailand or Malaysia, a temple visit requires enduring hundreds of steps. My aching knees express their heartfelt gratitude.